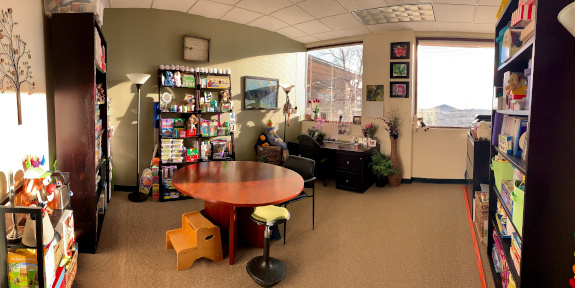 I specialize in Early Intervention, evaluation and treatment of a variety of speech sound disorders, Apraxia (also known as Childhood Apraxia of Speech (CAS) or dyspraxia), receptive and expressive language disorders and social/ pragmatic challenges; early literacy; and evaluation and treatment of orofacial myofunctional issues that result in incorrect breathing (oral vs. nasal), incorrect resting tongue postures, and swallowing.
Services Offered - Evaluation and Individual Treatment for:
EARLY INTERVENTION – toddlers between 12-36 months who seem behind in developing speech and language skills
SPEECH SOUND DISORDERS (Articulation Disorders and Phonological Disorders) – Difficulty producing speech sounds correctly (speech sound acquisition chart
MOTOR SPEECH DISORDERS (Childhood Apraxia of Speech), which is also referred to as CAS, Verbal Dyspraxia, or Developmental Dsypraxia) - Difficulty with moving the articulators (lips, tongue, jaw) to the right place to say sounds, even though muscles are not weak.
LANGUAGE DISORDERS – Difficulty understanding and/or expressing language
EARLY LITERACY AND SPECIFIC LANGUAGE/LEARNING DISORDERS
OROFACIAL MYOFUNCTIONAL DISORDERS or OMD (also referred to Oral Myofunctional Disorders or " tongue thrust" ) which can cause problems with eating, drinking, and speaking.
ORAL/SUCKING HABITS SUCH AS DIGIT SUCKING, PACIFIERS, LIP AND FINGERNAIL BITING, USE OF SIPPY CUP
If you have concerns about your child's speech, language or communication skills, I would love to talk with you to answer any questions you might have or address other concerns, so give me a call or This email address is being protected from spambots. You need JavaScript enabled to view it..
"The child must know that he is a miracle, that since the beginning of the world there hasn't been, and until the end of the world there will not be, another child like him." –Pablo Casals