Certified Speech Language Pathologist
Nancy Sims, M.A., CCC-SLP
Welcome!! I'm excited that you found me and can't wait to share how I might be able to help your child! I provide pediatric speech language therapy services to Colorado communities.
Boulder, Louisville, Superior, Lafayette, Erie, Broomfield, Thornton, Westminster, Longmont, Ft. Lupton, Aurora, Evergreen, Lakewood, Denver & surrounding areas
Speech and language skills support everything we do – making our needs and preferences known, expressing our thoughts and feelings, socializing with others, making friends, and building relationships – and are essential to academic success and learning.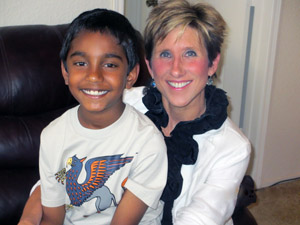 I serve children and their families in Louisville, Boulder, Superior, Lafayette, Erie, Broomfield, Thornton, Westminster, Evergreen, Golden, Fort Lupton, Aurora, Lakewood, Denver and surrounding Colorado communities. As a Certified Speech-Language Pathologist, I provide diagnostic and therapeutic services to toddlers (12-36 months), preschool and school-aged children, and adolescents. My office is located in Louisville, Colorado, where I provide individualized therapy services to maximize your child's communication skills. Family involvement in the therapy process is vital so I will work closely with you to maximize your child's potential for success. And, since children learn best through exploration and play I strive to create a fun, interactive and comfortable setting within which they will grow and thrive. I invite you to browse my website and learn more about the SERVICES I provide, and look forward to the possibility of working with your child.
"If you moved to the moon we would invest in a rocket! I trust you with my most valuable possession...my children, and believe me, that is the highest compliment I can give!" T.I.